In the current episode of the GESUNDHEITSMARKT podcast by Philipp Koebe, our colleague Dr. Florian Kaiser talked about leadership and management competence of healthcare institutions.
Absolutely recommended for listening:
You can listen to the episode wherever there is a podcast or right here.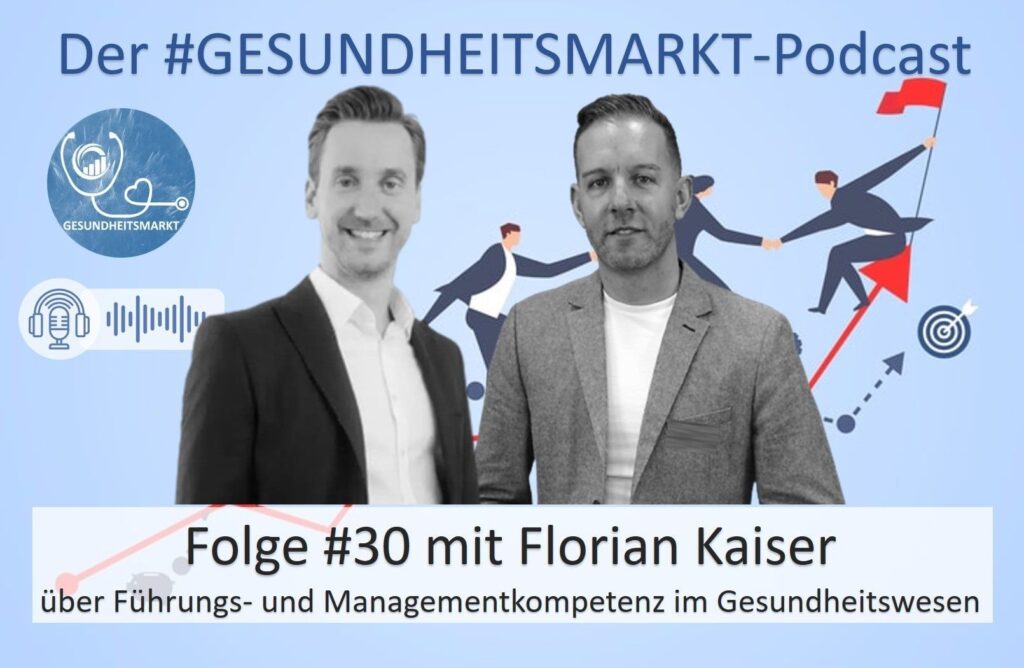 Answers to burning questions about qualification in hospital management
Do doctors perform better than business economists or lawyers?
Does it come down to financial outcomes in healthcare facilities alone?
Or do we need other tools to measure the success of healthcare management?
In his doctoral thesis at the University of Bayreuth, Dr. Florian Kaiser dealt extensively with these questions, among others, and provides answers and valuable food for thought in an interview with Philipp Koebe.
The future role of female executives, which could bring new requirements for management, especially in medicine, was also highlighted in this episode – keyword "SharedLeadership".
Enjoy listening!